EXUVIAE
/ 2018
paper, papier mache, color pigment

When thinking about paper, I had the after image of an abandoned wrapping ; an empty shell, devoid of its original content. From this I focused only on how the brain immediately imagines the content of such an empty shell. I made an analogy between this idea and the cultural manifestation of the Asian dragon in Asia. In eastern culture, the dragon always has been an image without substance such as a shed skin.

The idea of the dragon always roams around in the cultures without having a concrete materiality. With the fragility of paper in mind, I decided to reinterpret the myth of the Asian dragon and to materialize it in a sort of sloughed skin, as a ghost of that mythical creature. I started to build up hollow paper structures which I treated with papier-mâché in order to translate the idea of the creature's fragile yet hard remains, frozen in a rigid and organic shape. I then adapted this process in a more systemised manner, creating organic yet structured containers and volumes.
---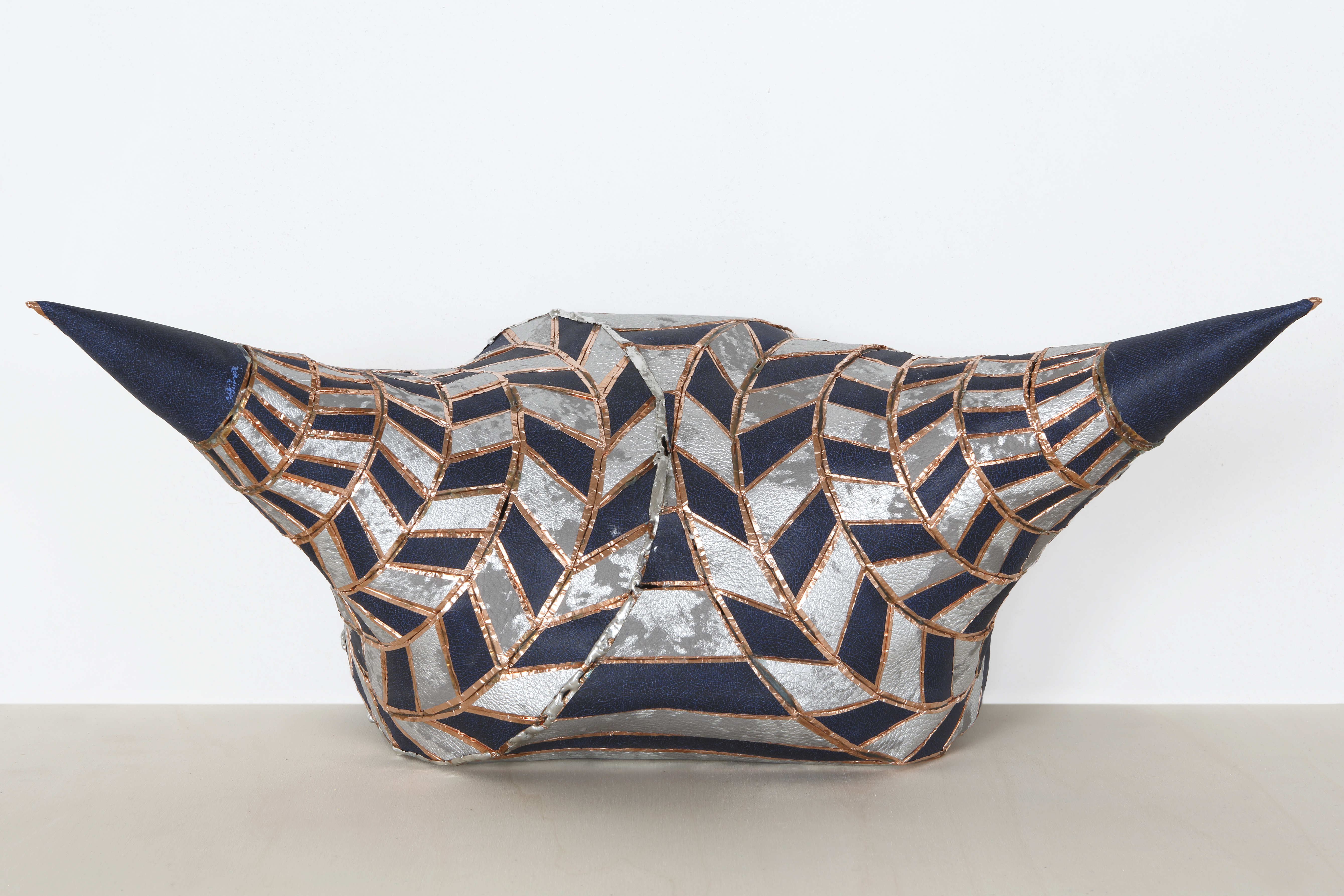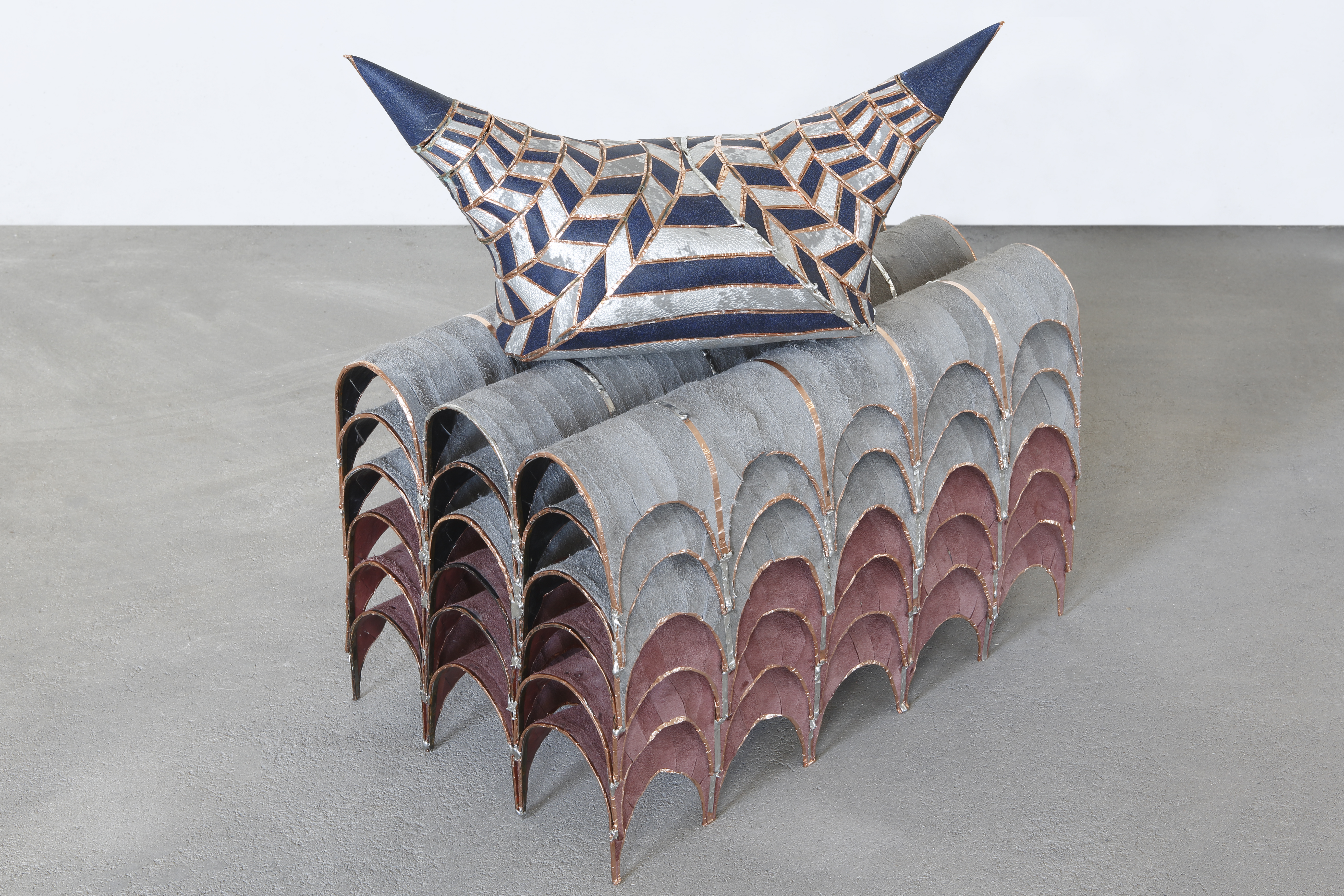 MOONUMENTS
/ 2018
Play with skin colors
Wasted leather from industry, Copper foil, Soldering


My storylines create the context of the projects where I imagine new possibilities and exploits leathers. As an animal lover, I first got sickened by the fact that the sheet laying before I had been peeled off an animal and then half- emptied through mechanical processes. Yet, I also saw there an opportunity to recycle that leftover material into something meaningful. I developed the idea of a monument to the cow-human relationship's history, with a specific focus on the exploitation of the animal. I focused on three aspects: the nose rings, the ornamental cow skulls, and the overcrowded farms. By soldering pieces of leftovers together, I refer to the religious stained glasses, and call upon a more respectful relationship with cows. Through making those histories tangible, I aims at making them subsist through time and space to make sure that we never forget.
---